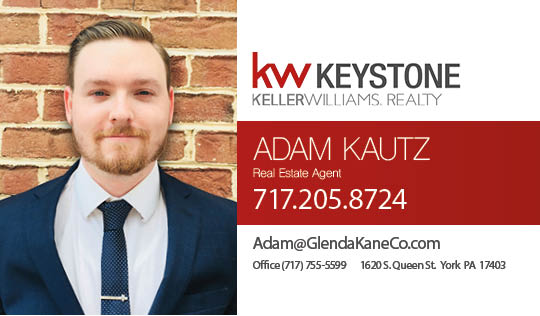 My Mission


Whether you are a first time buyer or an experienced investor, my mission is to be there for you from start to finish! I'm here to help you with choosing the "right" property for you, making an offer, negotiating, financing, moving, and everything involved in making an informed real estate decision in today´s market. If you have any questions at all regarding Real Estate feel free to reach out to me!
Qualifications

Young and Eager Realtor with a bachelor's degree in Marketing and Business Management. Before my career as a Realtor I worked on the sales team at WGAL, a local news station in Lancaster, PA. Prior to finishing my undergrad I spent 5 years managing local restaurants. Over those years I have refined my skills in Customer service and care. My quality of service is what sets me apart from my competition.
Real Estate Information
Please feel free to browse through this site to explore real estate information for the Area. Our comprehensive real estate website offers direct access to the latest properties for sale in and features community information, consumer links, school information, free reports, answers to commonly asked real estate questions and more. This is your one stop shop for Real Estate information.


DROP YOUR INFO AND I WILL FIND YOU THE PERFECT HOME!